Just like at Rose-Hulman, athletics are a big part of the Rho Phi Chapter. Fiji's are leaders in 6 of the varsity sports on campus and also participate in Campus Intramurals. In the past year Rho Phi has had 10 brothers named All-Conference, 3 Academic All-Americans, 3 HCAC All-Sportsmen and countless brothers competing in varsity athletics.
FIJIs have been shining on the football Field year in and year out, 2017's leading rusher Garrett Wight was named an Academic-All American. Seniors Kaelen Gardner and Parker Young were both named All-Region. While John Kirby and Lucas Leiner both joined the ranks of Parker Kaelen and Garrett on the All-Conference Team. More news on what brothers are accomplishing in Cook Stadium can be found here.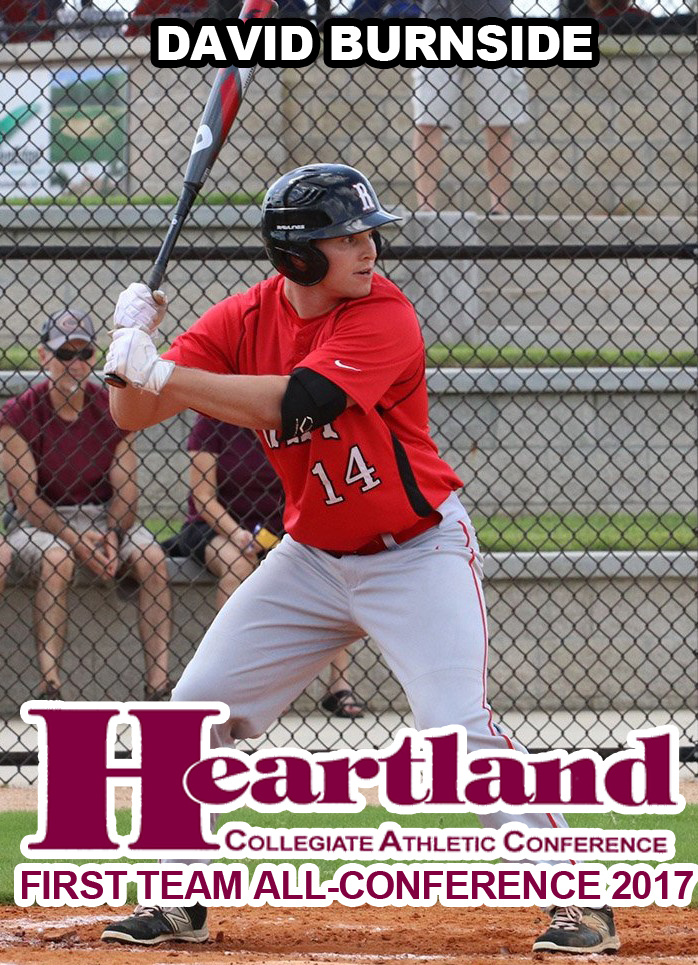 Fijis are also leaders out on Art Nehf Field. Currently there are 22 FIJIs on the team, Brother David Burnside was named All-Conference and All-Region in 2017 and continues to lead the baseball team. Kobe Close won the HCAC Sportsmanship award in 2017. In 2016 Fiji's competed in the regional Championship game of the NCAA-D3 National Tournament. More news on what brothers are accomplishing on the diamond can be found here.
You can also find your FIJI's at the front row of all on the basketball games cheering their brothers on. The conference champion basketball team has brothers Nick McGrail and Jacob Back on the team.
Rose-Hulman has won the past 8 Indoor and Outdoor Conference Championships and a major part of this success has been because of FIJI's. This years perennial conference championship track team is lead by brothers Walt Dearing, David Borden and John Evans. All of which scored in multiple events at the Indoor Conference Championship this year. Aaron Starlin by becoming the Conference Champion in the triple jump. Brothers Sean Sullivan and Eric Mitalo also added points to the engineers Championship run. Brothers Jacob Back, Evan Bauer, Brayden Betz, Derek Hornbeck and Will Smith all look to carry on the tradition of FIJI excellence in athletics as they grow as athletes.
The Conference Champion Cross Country Team was also lead by Walt, who earned All-Conference Honors and the HCAC Sportsmanship award as the Team Captain. Brothers Sean Sullivan and Will Smith also helped to push the team to 12th in the region this past fall.
To stay up to date with what brothers are accomplishing on the track (or field) click here.
For the last 3 years, Brothers Cam Metzger, Brandon Benedict and Brendan Goldacker have taken the men's tennis to a new level.
The men's tennis team won conference for the first time ever in 2014 and has been the reigning champ ever since. Brandon Benedict holds all of the Singles and Doubles Records for a season and a career. Last year Cam and Brendan both were honored with All-Academic honors from the International Tennis Association. Brendan also received the HCAC-All Sportsmanship award.
All brothers have earned All-HCAC honors every year here at Rose.
Campus Cup
In addition to varsity athletics, FIJI's also compete weekly in IM's and lead the pack in the annual race for the Campus Cup.